Located at 2314 6th St in Tuscaloosa, Alabama sits Vitola Fine Cigars. From the outside, it may just look like another cigar shop, but it's actually quite unique in many ways. Keep reading to learn more about its features!
The Location
One of the best things about Vitola Fine Cigars Tuscaloosa is the location. It sits in the historic downtown area and You've got pretty much everything around including the Bama Theatre, The Shirt Shoppe, Five Bar, and of course, in walking distance, The University of Alabama (roll tide)! And be sure to stay tuned for the 5 Star Hotel being built right across the street!
Something unique about the historic downtown area is that it's an entertainment district, so you can walk around with a drink and enjoy the endless block parties, concerts (amphitheater a mile away), and shops!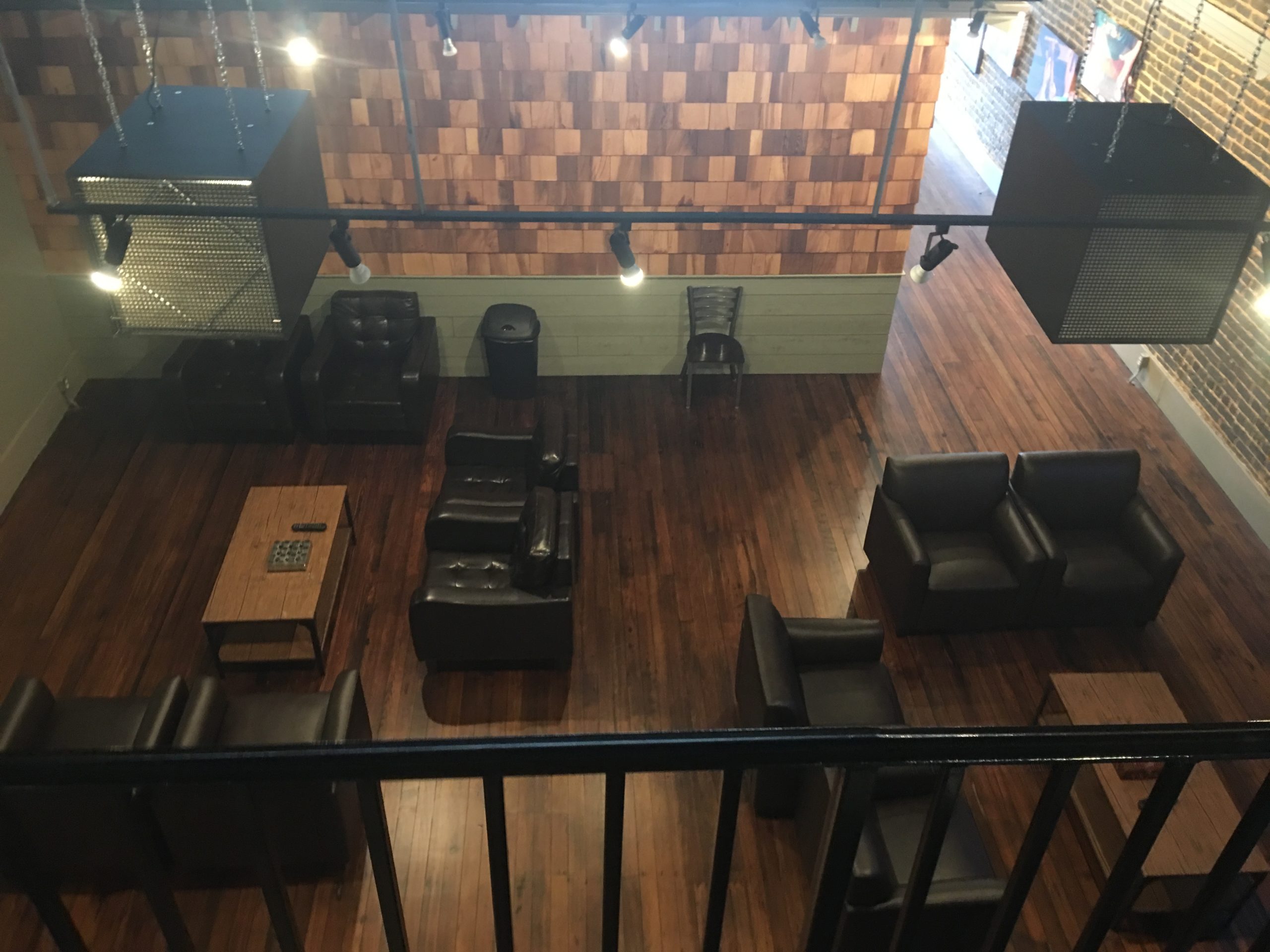 Parking 
You may be wondering, "With that much cool stuff around, where in the world can I park?" But, no need to worry, because there is a big parking deck just half a block away that's very nice and safe!
The Building
Did you know that Vitola Fine Cigars in Tuscaloosa is actually a 120-year-old building? Yes, you heard that right! Back in the day, the building used to be a grocery store, and over the years has been home to various businesses until 2019 when Harris Saunders III and his son created Vitola Fine Cigars (they now own four additional stores in the Birmingham area).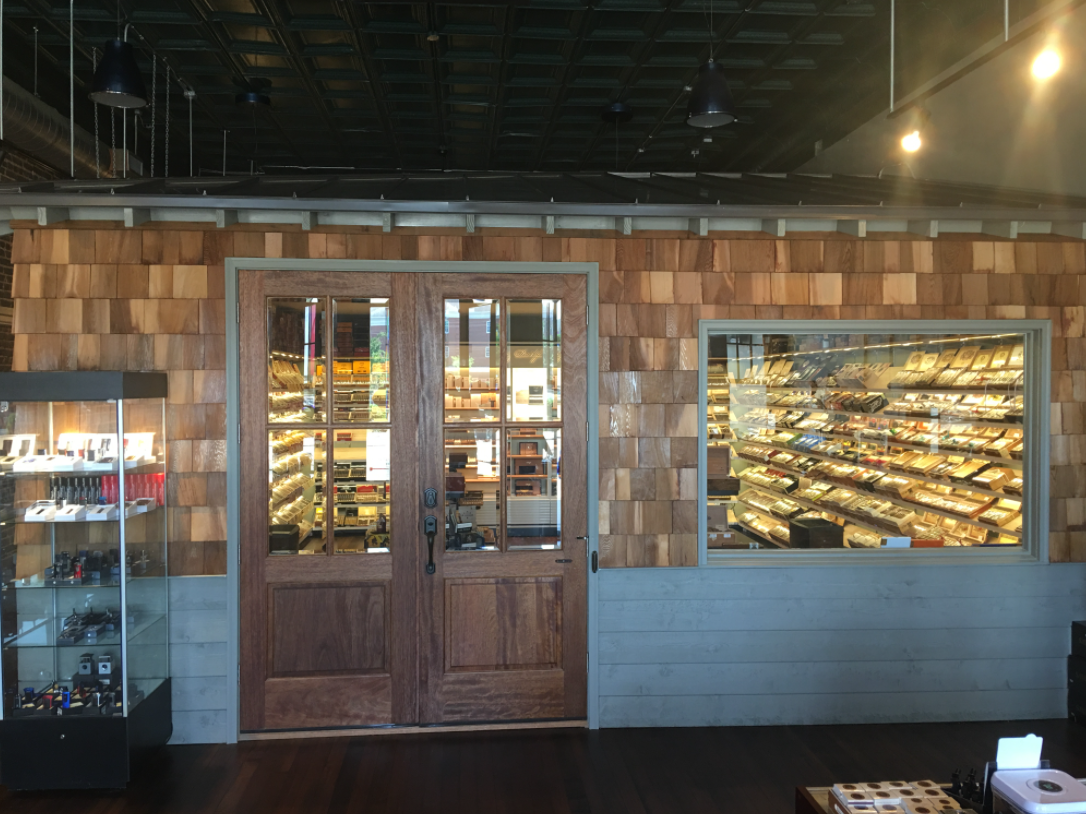 A Look Inside
From the outside, you may be deceived at the perceived smaller size, but that's why it's so important to get a good look. The interior is actually a whopping 4,000 square feet (the largest of the 4 locations) and is home to a huge humidor stocked with cigars as far as the eye can see. Take a closer look upstairs and downstairs and you'll notice a gorgeous lounge with sofas and chairs for guests to relax in. 
The upstairs is also unique because you can rent it for private events!
Interior features include a neat build with the original hardwood floors (previously vinyl) that the Saunders' had restored. The walls are a beautiful old brick, and the high ceilings create a truly grand, bright space. 
We can't forget the nice covered patio in the front, which took some elbow grease to execute (the front of the store had to be pushed back)! 
This location also boasts a full bar inside with a large selection of whiskey, bourbon, and scotch. Cheers!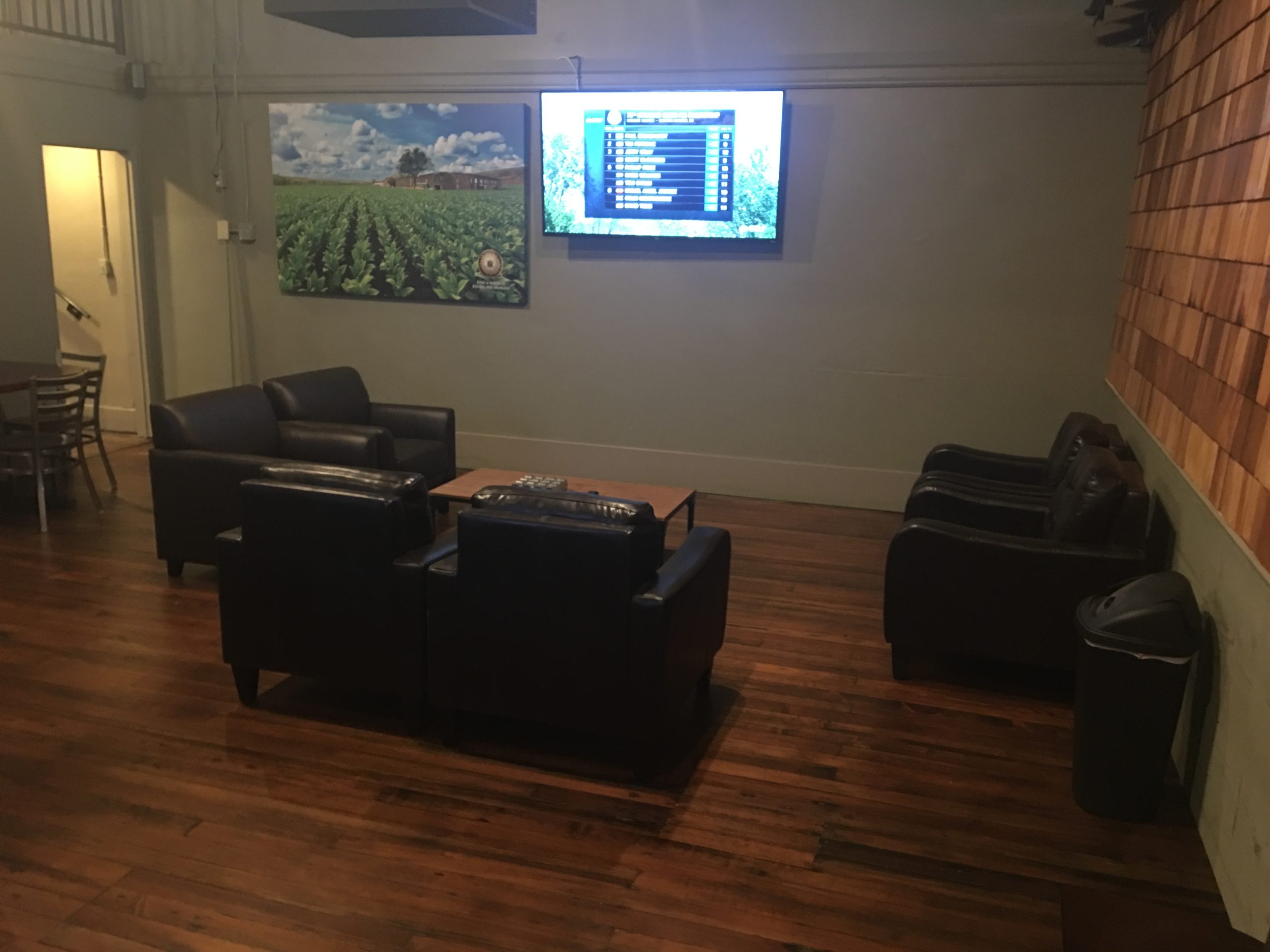 Brands of Interest
Vitola Fine Cigars has the largest selection of cigars in Tuscaloosa, and carries Davidoff Cigars (the only store in Tuscaloosa to do so)! Other interesting brands include Flagship, and hard to find + limited edition Liga Privada, Padrón, and Arturo Fuente.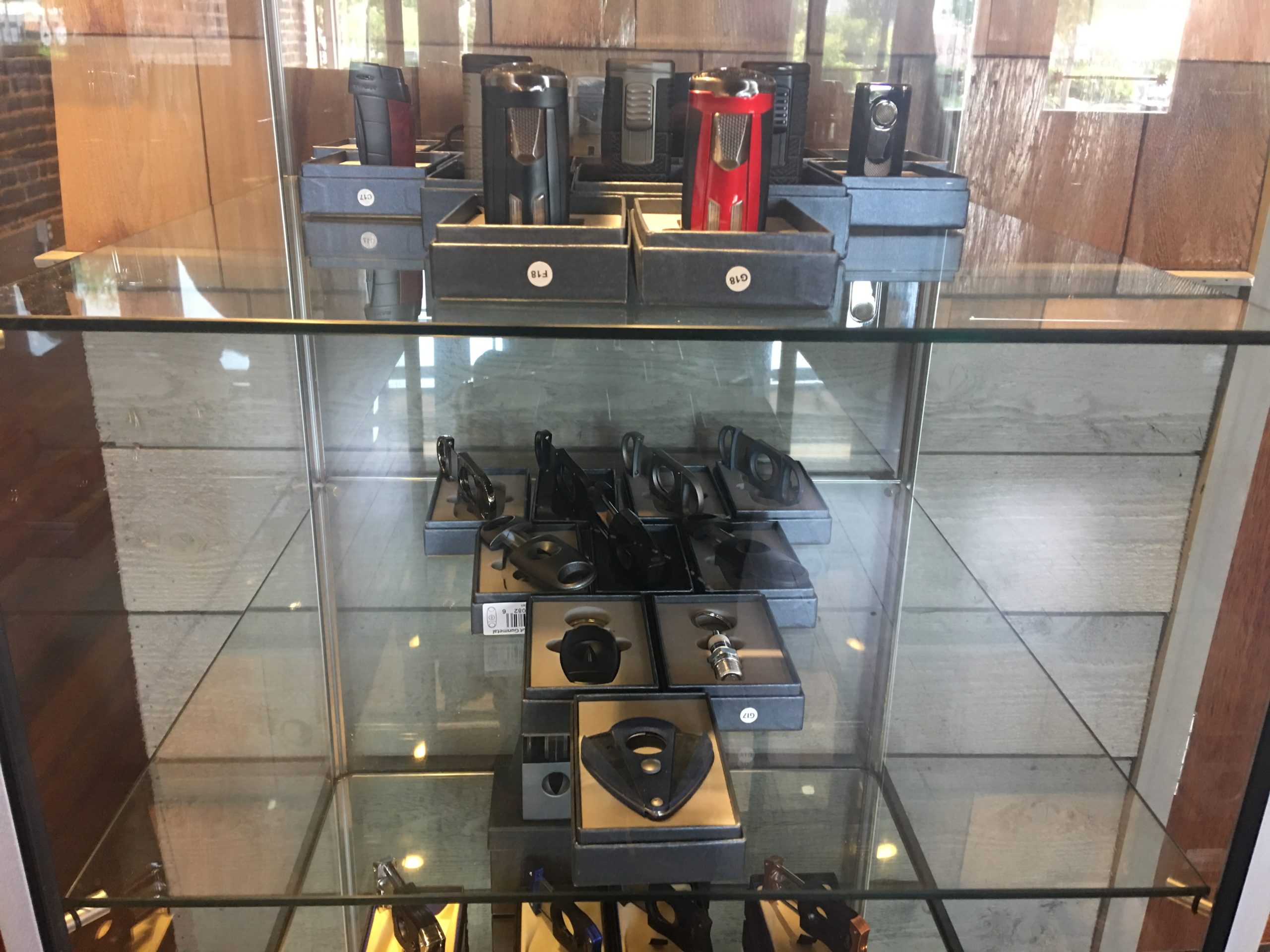 The Alabama Cigar Tradition
If you don't know what we're talking about, read our blog about the Alabama vs. Tennessee Cigar Tradition here. If you do know, you're aware of how important the tradition is to Alabama AND cigar fans. The day of the Alabama vs. Tennessee game is arguably the biggest of the year when it's at home, and brings a ton of out of town visitors. With a cigar shop within walking distance to the action, it's a no-brainer to pick up your cigars at Vitola, and we are proud to be a small part of such an iconic tradition. 
Come See Us
Now that you know more about the Vitola Fine Cigars Tuscaloosa location, pay us a visit! We would love to have you. Not local? Give our other locations some love. If you have any questions about the product and availability, give us a call or visit our website!