Are you new to cigars? Cigars can be a relaxing and social experience. Before partaking alone or with friends, it is important to understand proper etiquette. Here are the methods to ash and put out a cigar. You'll be a pro in no time!
How To Ash A Cigar
There is a tried and true method on how to ash a cigar. Follow these steps for a seamless experience.
Wait for an inch of ash to accumulate

Once the ash accumulates, set the cigar on your ashtray

Now, gently tap or roll the cigar against the ashtray to allow the ash to fall away
Be sure to leave a little bit of ash at the top of your cigar. This will keep the heat insulated and maintain the cigar's flavor. This method is recommended as opposed to letting the ash fall because it can cause a mess on your clothes and the surrounding environment. That's no fun! 
How To Put Out A Cigar 
You've learned how to ash a cigar, now you're ready to learn how to put it out. There are a few different ways to put out a cigar depending on your time and budget. Follow these methods to ensure your cigar is completely put out before leaving your location. 
The Traditional Method
The most commonly used method to put out a cigar is to simply place the cigar on the holster of your ashtray, and allow the cigar to go out naturally. You can find ashtrays and other cigar accessories here. Always place your cigar on an ashtray, as placing it on other surfaces can pose a fire risk. 
It is recommended to leave the cigar on the ashtray for 10-15 minutes while it naturally goes out. To check if the cigar is out, you can give it a puff. If there is still smoke coming out, leave it to rest longer. After the cigar is completely out, you can dispose of it.
This method is great if you're with friends and not in a rush to leave after finishing your cigar.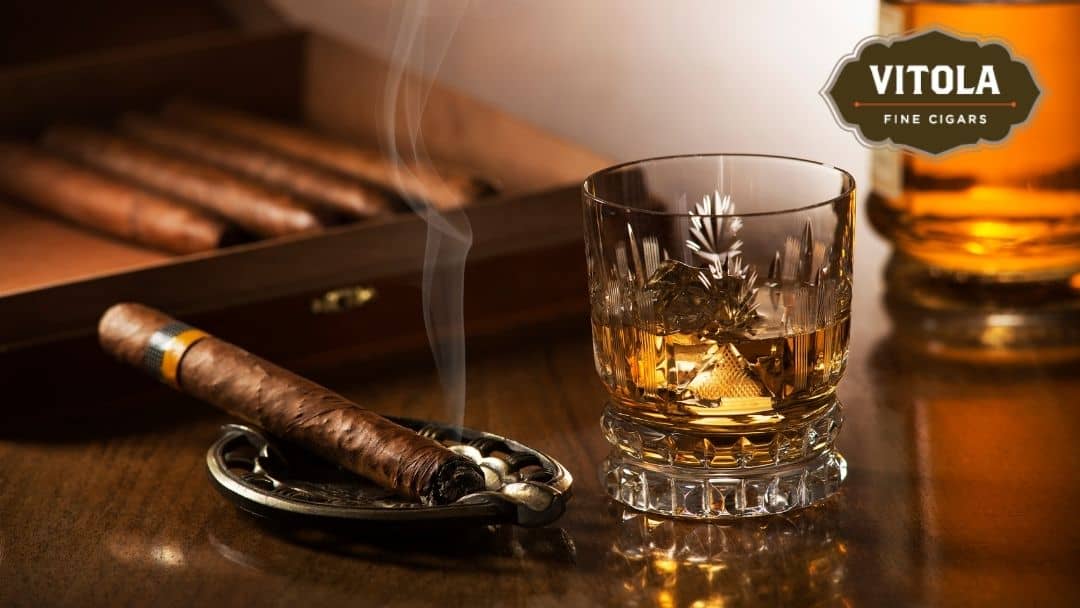 Using A Snuffer
If you would like a quicker way to put out your cigar, you may want to look into purchasing a snuffer. A snuffer typically has a cone shape with an opening at the top for your cigar to be dropped in. Once the cigar is in the snuffer, the fire will go out quickly, and there will be less smoke. Snuffers are a quick alternative to letting the cigar go out naturally, and offer convenience and security against any safety risks. Get ready to pull out your wallet, though!
Dropping The Cigar In Liquid
If you aren't in the market for a snuffer and you're pressed on time, you can always drop the tip of your cigar into a cup of water for a quick and easy way to tame the flame.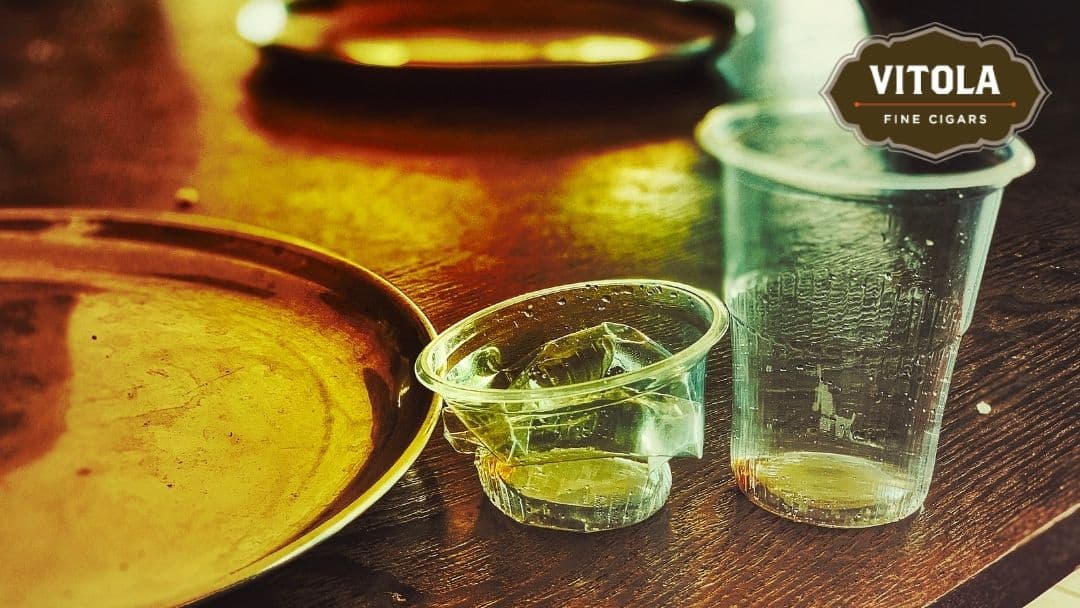 How
NOT
To Put Out Your Cigar
You may be wondering why smashing the cigar into the ashtray isn't listed here. While you may typically see friends or movies portraying it this way, it is actually not a recommended method to put out your cigar. There are a few reasons for this. When you smash the cigar into the ashtray, it will do the following:
Cause more smoke, making guests uncomfortable

Release a foul odor, ruining the relaxation created by the cigar

Linger on your clothes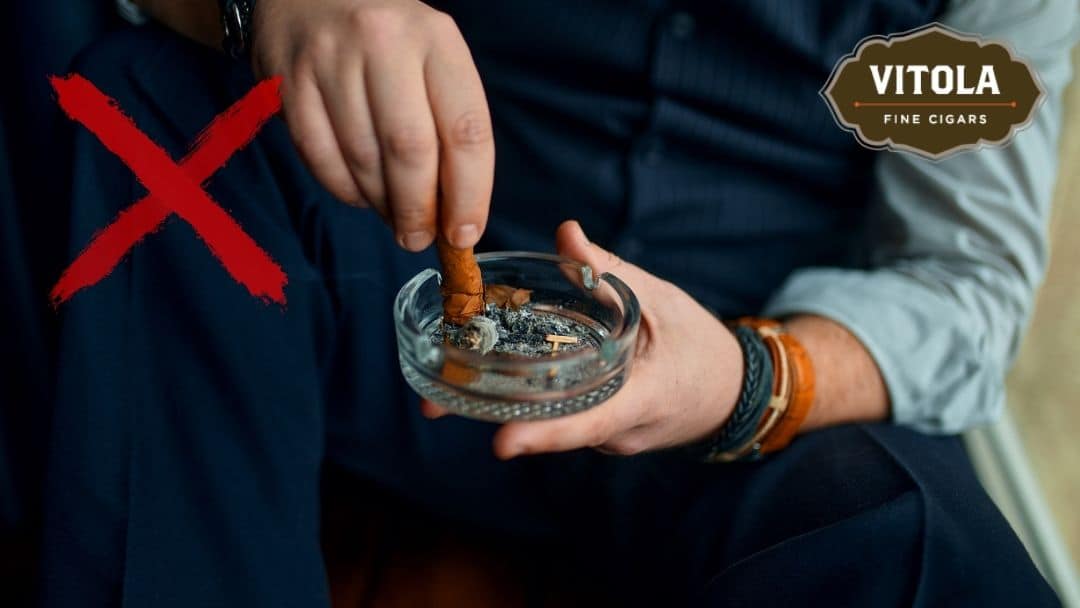 Now that you know how to properly ash and put out a cigar, pass this knowledge along to a newcomer. 
Vitola Fine Cigars is a top site for anyone looking to shop for all the best cigar brands in one place. We carry the best lines of premium cigars from brands like Montecristo, Rocky Patel, La Gloria Cubana, and more.
Our company is proud to offer premium tobacco products online with great customer service and a quick checkout experience. We also have the best deals on pipe tobacco and accessories like cigar cutters, lighters, ashtrays, humidors, and more.
For general inquiries or to check the status of an order, you can call us at (205) 991-3270 anytime Monday – Saturday from 10 AM to 8 PM or on Sundays from 12 to 7 PM.