Having a cigar on the golf course can be a great way to enjoy time with friends and relax. You may have a cigar routine when at home, but bringing a cigar on the green requires preparation. Here are some things to consider…
Choosing The Right Cigar
Before leaving for the golf course, it's important to choose the right cigar. You don't want to grab just any random cigar, because golfing can be an all-day activity. Instead, opt for a longer, thicker cigar that won't go out as easily. That way, you don't have to worry about disposing of the cigar in the middle of your game.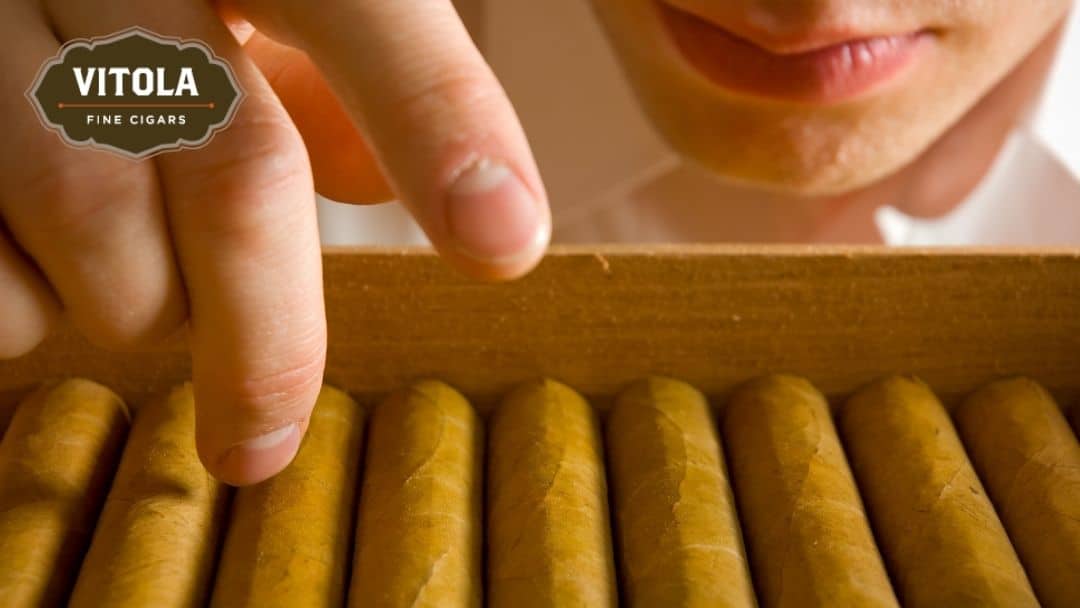 Bringing The Right Lighter
When lighting a cigar at home, you may use a match to evenly toast the cigar. When you're on the course, you'll want to bring a traditional lighter so that you don't have to worry about disrupting your game to throw away the match. Torch lighters are a good option as they will keep your cigars lit, even during windy conditions.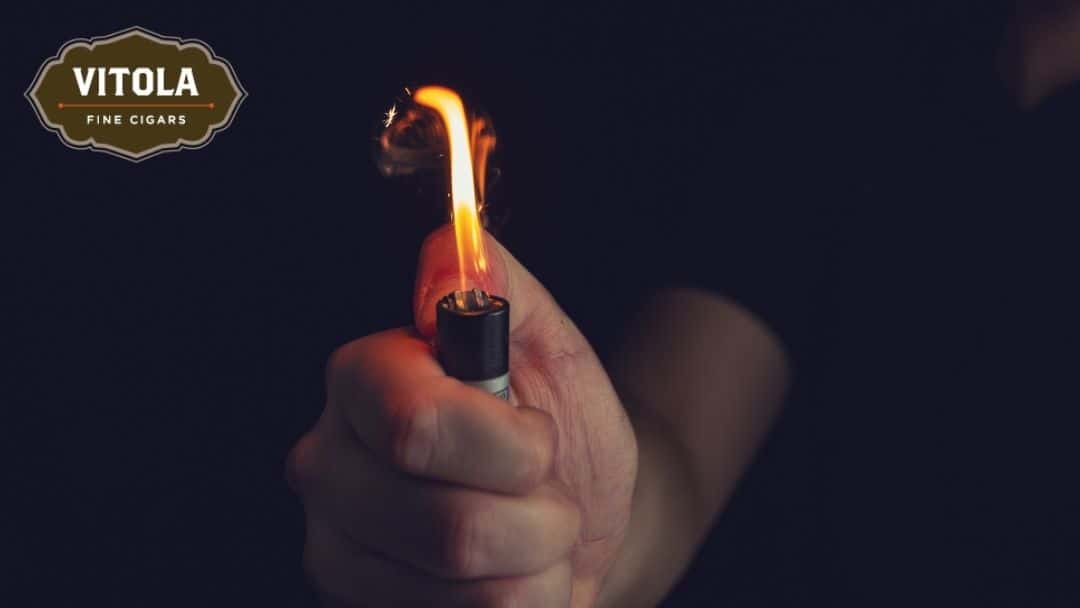 Storing Your Cigar
There's a high probability that you won't be able to keep the cigar in your mouth for the entirety of your game, especially when you're taking a shot. Before you start playing, designate a spot where you will place your cigar, such as an ashtray in the golf cart. By designating a spot before playing, you reduce the risk of forgetting where you put your cigar. Wherever you choose to place your cigar, make sure you don't put it on the green because it can be a fire risk.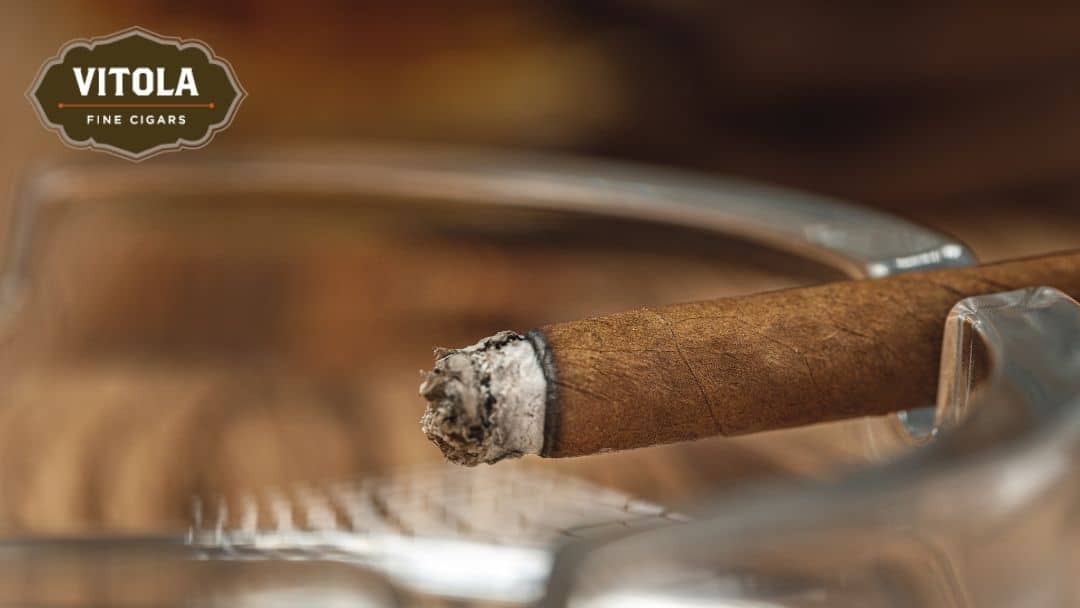 Cigar Etiquette
When you're on the green enjoying a cigar, it's important to understand the proper etiquette. As a rule of thumb, follow these tips.
Ask For Objections
Before playing, be sure to ask who you're with if they have any hesitations. If someone would prefer for you to not partake, It's not worth making someone uncomfortable and ruining the fun of the game. If you get the green light, always be aware of your surroundings when it comes to ashing your cigar and blowing out the smoke.
Keep It Clean
You never want to be the person that leaves litter and ash all over the place. Always properly put out and dispose of your cigars into a trash bin before leaving.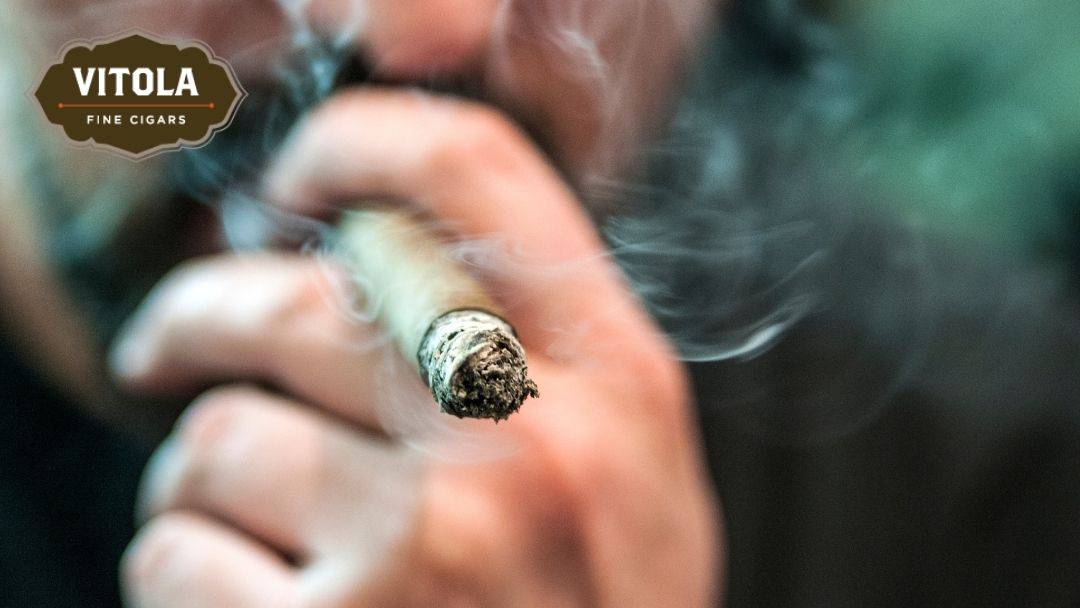 VITOLA FINE CIGARS is a top site for anyone looking to shop for all the best cigar brands in one place. We carry the best lines of premium cigars from brands like Montecristo, Rocky Patel, La Gloria Cubana, and more. Our company is proud to offer premium tobacco products online with great customer service and a quick checkout experience. We also have the best deals on pipe tobacco and accessories like cigar cutters, lighters, ashtrays, humidors and more. Check out your favorite brands.